It is important to note that 100% total soundproofing is not possible. However with careful design and the correct use of acoustic materials, we can come close.
Stopping noise entering or leaving a room involves the use of specialist materials and acoustic solutions in all the walls, floor, ceiling, doors and windows to control noise.
Whatever your sound reduction or noise control requirements are, we can help. Oeco garden rooms specialises in supplying and installing all types of soundproofing solutions for the domestic and professional market.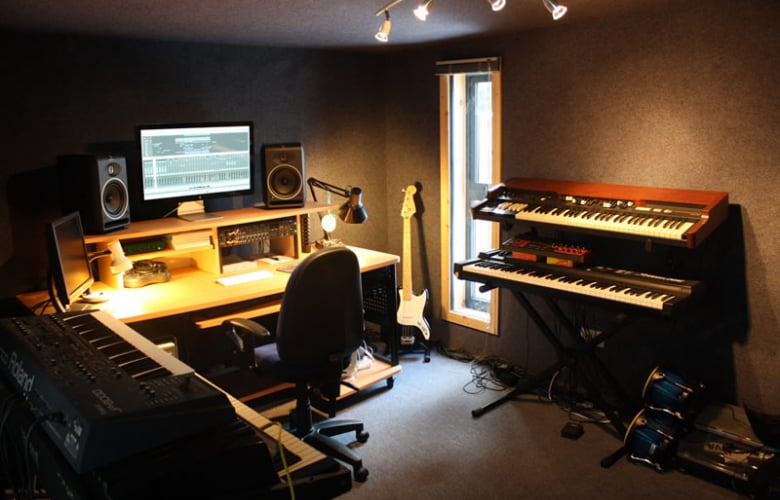 Soundproof Home Recording Studios
Computer technology and superfast internet has made it even easier, cheaper and quicker than ever before to start recording & producing music at home.
Professional soundproofing for your home recording studio will mean applying the right combination of materials to achieve the best results.
Alternatively a soundproof music room or rehearsal room will provide the perfect place and atmosphere for all those budding rock stars.
Our extensive product range, experience and acoustic experts can help and advise on the best solutions for your needs.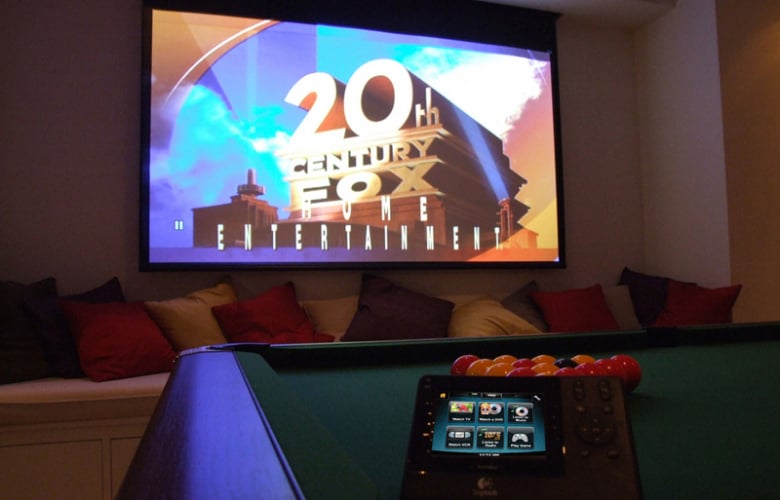 Soundproof Home Cinema Rooms
Using a soundproof garden buildings for a home cinema is a great idea in your living room the sound always escapes and you can never quite get the right sound level to keep everyone happy.
With one of our buildings you're going to be able to listen to whatever you want however loud you like.
Whether you've got a sweet custom surround sound setup hooked to your 4k display or your wanting to spin that vinyl again, then turn up the volume and listen at the level you like.
All you need is something comfy to sit on and we can do the rest. We always aim to please if you need wires running behind walling or speakers mounting on the walls - this is something we can do for you to make your room complete.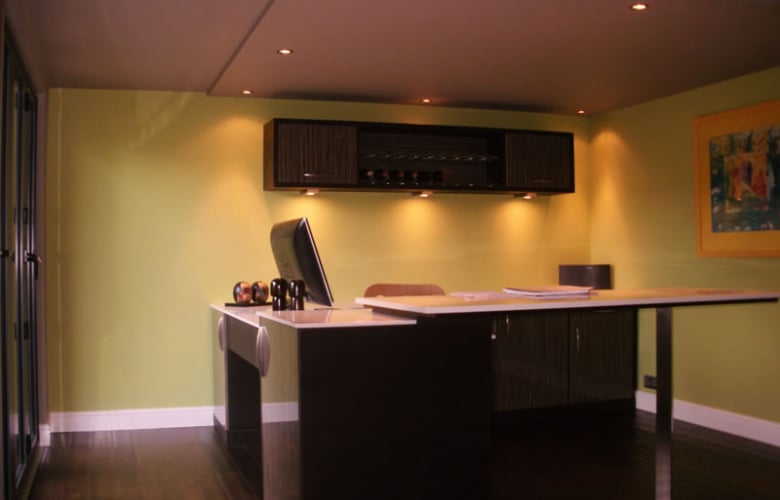 Soundproof Home Offices
Whilst you can easily take it for granted that sound is reduced in external buildings having an office in your garden which offers highly reduced external sounds leaking in, can not only improve your work rate but offers a much more professional environment for client meetings and telephone confrences.
Its vital that your able to concentrate whilst you working in your garden building this is why we use different materials including insulation and glazing to help reduce internal and external noises, theres nothing worse than trying to concentrate whilst working and having to deal with building contractors outside.
We understand noise and how to use soundproofing and sound absorption products to deliver you the required improvements in acoustic performance.
"Room Within A Room" Soundproofing
In addition to the standard construction, the live room has the additional benefit of a secondary "room within a room" constructed inside the garden building. The inner room comprises of a multilayer combination of specialist sound absorbing acoustic materials.
The inner room is decoupled from the outer structure using isolation connectors and internally lined with a sound absorbing barrier mat and a double skin of specialist acoustic plank boarding.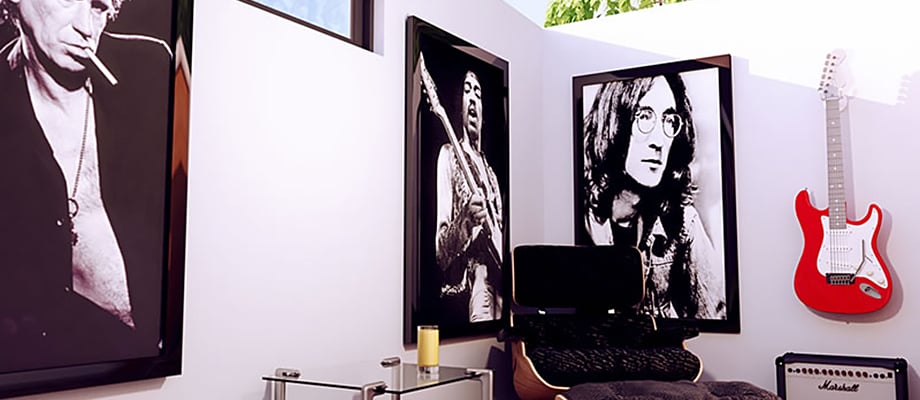 Noise Reduction & Acoustic Upgrades
We are able to tailor our soundproof rooms to your requirements entirely. If you're going to have an external cinema room then the booming bassy start of Star Wars can be blocked out externally by us using our primary noise reduction methods which include:
Upgrade to acoustic block insulation in all walls and floor.
Upgrade from the normal double glazed glass units to acoustic glass double glazed units.
Upgrade to acoustic plasterboards on all walls and ceiling.
If the structure is to be located some distance away from any neighbours and used primarily to supress medium noises (office, home cinema) then a simple acoustic upgrade would be more than sufficient.
However if the structure is for a recording studio or retro drum kit (loud noises) then a "room within a room" soundproof room would be required.
If you have any specific questions or queries regarding our acoustic solutions or would like to talk to our acoustics expert Gareth, please do not hesitate to Contact Us.
The Soundproof Music Studio Has Exceeded My Expectations In Every Way

I have the biggest smile on my face today thanks to you, Gareth and the boys!

The soundproof music studio has exceeded my expectations in every way. It is visually stunning both outside and inside with quality materials and fittings.

The soundproofing element has blown me away with how efficient it is. You can have a normal conversation immediately next to the building whilst the drums are being played and not have to raise your voice. When you walk a little distance away you wouldn't even know anyone was in there!

I am truly amazed and you have more than met my request for a soundproof recording/practice space.

Special mention must be made for the efforts of Gareth. I think this became a labour of love for him in the end and he has put in a serious amount of effort and long hard hours during the construction and in his own time in building the doors etc.

I would have absolutely no hesitation whatsoever in recommending your company to friends and family and anyone else who may be interested. I subscribe to two drumming magazines (Rhythm & Drummer) and I will be writing to them (if that's okay with you of course) to recommend your company to any other interested drummers - of which I'm sure there are many.

I am truly grateful to you for your help from the very first enquiry to the completed soundproof room. Again, many thanks.

Mr A Burton

Hertfordshire