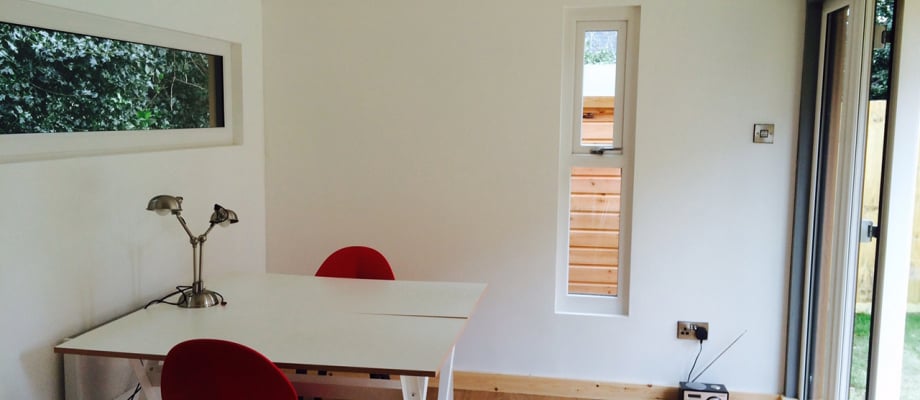 Plastered By Expert Craftsmen
Plastering is an art and getting an excellent finish isn't something that comes easily. That's why here at Oeco we use the best tradesmen to do the plastering, giving the best finish to your walls and ceiling. These are all fully plaster boarded and then plastered. We do not apply any PVC cladding on the side to speed up the build process or reduce costs. Having a plastered finish also helps to improve the energy efficiency. Once the plaster is fully dry, you will be free to paint to the colour scheme of your choice. All of our garden structure interiors are to the same spec of a premium new build house, using many of the same materials.
Internal Flooring
Electrical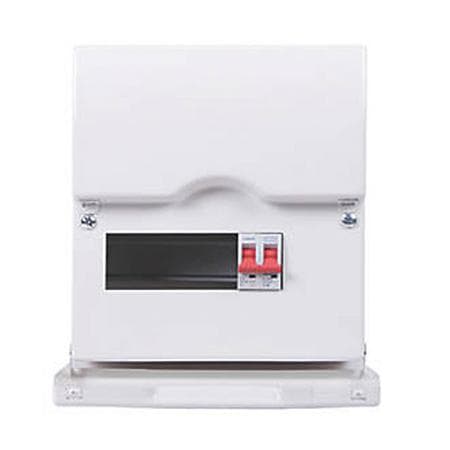 Premium Branded Consumer Units
Making sure that the electrics are safe is super important to us here at Oeco, and this is why our qualified electrician will sign off and provide the signed off Part P certificate on every build. If pre-arranged we can also connect your house supply to your new garden, saving you the hassle of having to find a local registered electrician.
Your new garden structure will come with four double sockets, light switches, and lighting. Since we finish your garden room to your spec, we can put sockets where you require and add more sockets. This is best dealt with via our sales team, but even if at the last minute, we can still arrange extra sockets and placements.
Lighting
If you have any specific questions or queries regarding the interior specifications, please do not hesitate to Contact Us.