It's safe to say, having your very own garden gym is a dream for most people. It's a luxury that would tick all the boxes and would easily cater to people that have any social anxieties in the gym. It will also give people reassurance for any covid concern.
There is nothing better than spending time in the garden to work out, and it's getting more and more popular to have your gym room.
We have gathered the most frequently asked questions concerning garden gyms and created a handy list of tips and must-knows.
Contents:
Do You Need Planning Permission for a Garden Gym?
Most often, you do not need planning permission to build a garden building or structure in your property's backyard. Visit our planning permission page for more information.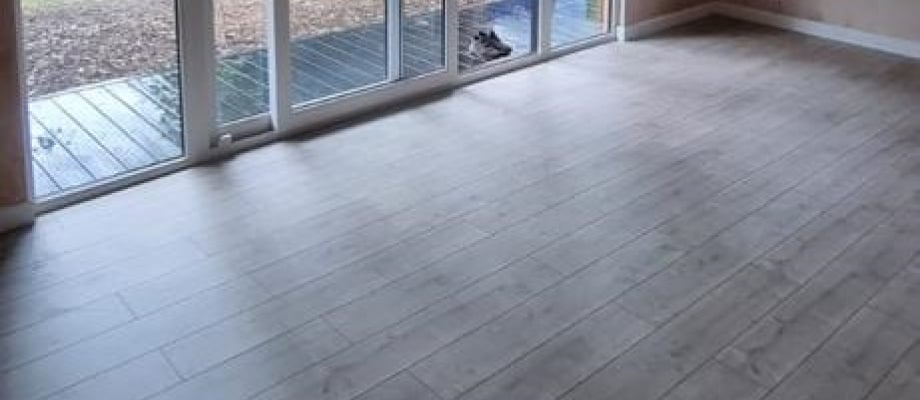 Can I Build a Gym in my Garden?
Garden rooms create that space you're looking for. They provide you with the opportunity to create your very own home gym. You can quite easily form your gym in your garden room in the back garden. Gather the equipment you need and plan for the sizing of the room.
Large equipment such as treadmills and weight benches should be fine to fit inside the garden gym. We would advise you to do your measurements to avoid disappointment in case you can't fit in every piece of gym equipment. The key to a successful and enjoyable gym is to have less clutter and be able to use the space you have and not have to feel crammed in.
All of our garden rooms here at Oeco can easily take the weight of heavy-duty gym equipment. This would include benches, treadmills, spin bikes and more of similar weight and size.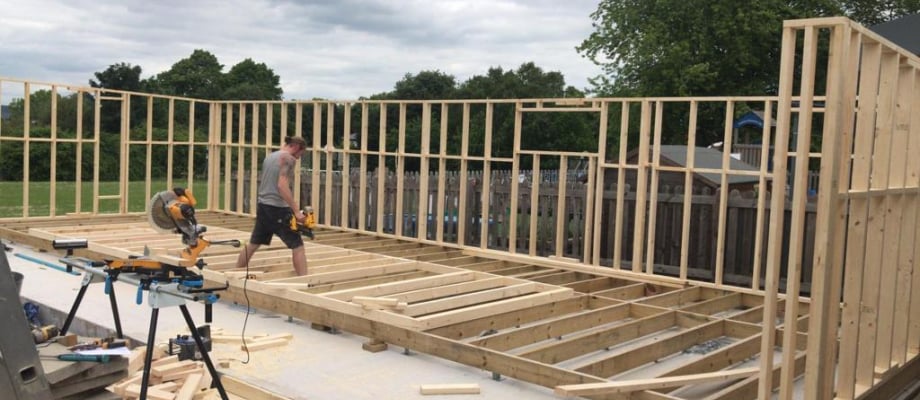 How Much Space Do You Need for a Garden Gym?
This is all dependent on what you would like to create in your home gym. If you want a weighted rack of dumbbells, along with a treadmill and spin bike, then you need to plan out and measure how much space it will cover first.
On the other hand, if you want to have more space to freely move around doing aerobic workouts, then having a limited set of equipment will grant you the space required.
How Do I Build a Home Gym in my Garden?
We use heavy-duty floor joists that aid garden gym rooms when it comes to installation. So you can be rest assured your garden gym room is appropriately set up for any weighted tasks.
A great place to start when it comes to building your gym is installing rubber flooring. Not only will this look the part for your new home gym, but it will help with protecting the floor with any dents or scratches, and it will also help with lowering the sound from falling weights.
A popular choice for setting up a gym is starting with the mirrors in the room. This is a great way to watch your form and gives you a room that looks the part, installing mirrors on the wall of your garden room is an easy start to creating your dream home gym.
Garden gyms are all about storage and organisation. Keep your weights in one area and the yoga mats in the other for consistency. Think about your garden gym's layout and what's possible to fit in. You don't want to get tangled with equipment or face spacing problems.
Further ideas for your garden gym:
Hang up a wall clock to assess your workout times.
Get your music sorted with speakers in your garden room.
Small fridge for drinks and refreshments.
Wall racks help store items off the floor, giving you more space.
How Much Does it Cost to Build a Garden Gym?
Garden rooms are a luxury building structure in your garden that is often misled with summer houses and sheds. Garden gyms are designed to be bright, airy, and insulated buildings where you can carry out your exercises in a spacious and professional way.
The overall price can vary depending on the packages, elements and sizing involved in the garden structure. We allow you, here at OECO Garden Rooms, to pick and choose your size dimensions, the shape of the garden room and style to cater to your garden and your home gyms plans.
To get started, check out our ready to order page for more information.
What is the Best Garden Room for a Gym?
At OECO, we have a range of options in our garden rooms section to suit what you're looking for. Our most popular red cedar timber cladding bespoke garden rooms provide a quality and spacious garden space for your home gym dream setup.
Is it Worth Having a Garden Gym Room?
A home gym has numerous benefits, and many people choose their home gym room because of the savings on gym memberships and the peace of mind that comes from working out in their own space.
There are also the benefits that a garden room will bring added house value to your property. Having your garden room will noticeably be a selling point for potential buyers if you were to sell in the future.
Another benefit is having the convenience of your home gym in the back garden. Close by to the house, this will motivate you to achieve your goals and exercise more frequently and effortlessly.
Can I have a Garden Gym Room with a Sauna?
This is very much possible to achieve. You can transform your garden room into a sauna by careful planning and let our team know. If you are looking to combine both sauna and gym, you will have to take into account the layout and sizing. We can help you achieve your ideal gym setup for your garden space.
If your plans for a sauna come at a later date and after your installation, we advise to seek out and speak with our professional team at OECO. We will help you properly install and plan out the new feature.
We've been building garden rooms for over a decade. If you require any further assistance in building your home gym, get in touch with us today and we'll be happy to help!.